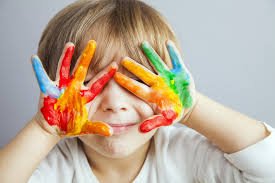 Games are the most comfortable way for children to express themselves. During the game, children can experience the events they have experienced again and as they wish, and they can produce different alternatives to overcome the problems and conflicts they experience. The game offers children an environment where they feel free, during the game children learn to develop their creativity and be aware of their own needs. Considering all the contributions of the game on the child, we can say that it supports the development of children. In this way, children playing games develop both in terms of cognitive, social-emotional and motor skills.
Sometimes parents find it difficult to understand and reach their children. In fact, children tell us a lot with their games. When a healthy environment is provided, it is possible to catch clues about the anxiety, anger and many similar feelings and thoughts that children experience from their games. When we consider all the benefits of the game, we can definitely say that with the help of the therapist, it has a relaxing effect on them and contributes to reducing the problems.
Play therapy is a little different from the games our children play daily. Children become aware of the problems they experience by using carefully selected toys in play therapy. In this way, they gain the ability to cope with problems. Play therapy is a natural process in which children make sense of both themselves and what is happening around them.
What are the Situations in which Child-Centered Play Therapy is Effective?
Children with a lack of self-confidence
Children with fears and phobias
Children with attention deficit or hyperactivity
Children who have trouble wetting or holding the bed
Children with sibling jealousy
Children with trauma or childhood depression
Children whose parents are divorced or in the process of divorce
Children with any chronic disease
What are the Benefits of Child-Centered Play Therapy?
They accept and respect themselves
They find new and permanent solutions to the problems they have experienced.
They acquire new social and relational skills
They learn to respect other people's feelings and thoughts.
They learn to experience and express their emotions
They are encouraged to try new skills